Fashion is an ever-evolving world that changes with each season. Keeping up with the latest trends can be overwhelming, but with a little bit of guidance, you can always look stylish and on-trend. Here are some of the latest fashion tips that you can use to update your wardrobe.
Sustainable fashion
One of the biggest trends in fashion right now is sustainability. People are becoming more aware of the impact that fashion has on the environment and are seeking out sustainable and eco-friendly clothing options. Look for clothing made from organic or recycled materials, or invest in high-quality pieces that will last for years to come.
Statement sleeves
Statement sleeves are a fun and flirty trend that can add a pop of personality to any outfit. Look for tops or dresses with billowing sleeves, puffy shoulders, or ruffled cuffs. These pieces will make a statement without being too over-the-top.
Monochromatic looks
Monochromatic looks are a chic and sophisticated way to elevate your style. Choose one color and wear it head-to-toe, mixing different shades and textures for added interest. This trend works especially well with neutral colors like beige, white, and black.
Oversized blazers
Oversized blazers are a versatile piece that can be dressed up or down. They add a polished touch to any outfit and can be worn over a dress, with jeans, or even over a t-shirt and shorts. Look for blazers with structured shoulders and a relaxed fit for a modern take on this classic piece.
Chunky boots
Chunky boots are a practical and stylish trend that can be worn year-round. They add a touch of edge to any outfit and are perfect for adding a little bit of height without sacrificing comfort. Look for boots with a chunky sole and thick laces for a trendy take on this classic style.
Lounge sets
Lounge sets are a comfortable and stylish trend that has gained popularity during the pandemic. They are perfect for working from home or running errands, and can easily be dressed up with a pair of heels or statement jewelry. Look for sets made from soft and breathable materials like cotton or linen for ultimate comfort.
In conclusion, these are some of the latest fashion tips that you can use to update your wardrobe. Remember, fashion is all about expressing yourself, so don't be afraid to mix and match different styles and trends to find what works for you.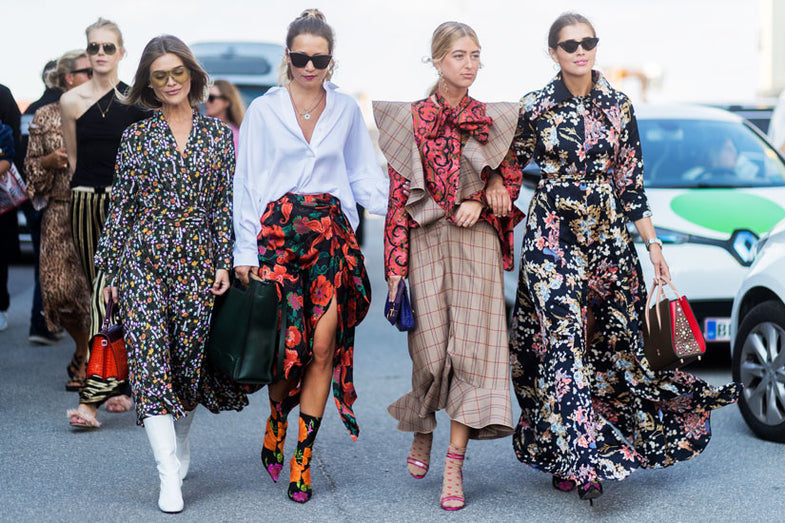 In conclusion, 2023 is set to be an exciting year for fashion, with these five women's designer brands at the forefront of the industry. Whether you're a fan of classic elegance, minimalist chic, or daring edginess, these brands have something for everyone. So, keep your eyes peeled for the latest collections from these top women's designer brands and get ready to elevate your fashion game to new heights in 2023.